🔸 First of all I want to talk about Japanese yen (6J). The price went lower and provoked closing a huge put hedging position. I am waiting very much for stopping HFT volume to enter the position. Good opportunities also come when the price retest POC as a mirror level. As we see a very huge rise: 22% of long positions by commercial traders, with the fact of OI rising to 19%. I am still waiting for the strong pullback from the downtrend next week.



🔸 In US treasuries (ZB) there was a good intraday longing opportunity, but the price did not achieve a bit to breakdown HFT level 150.4375. It flew further from downtrend line on 15M TF + the mirror technical level on daily TF.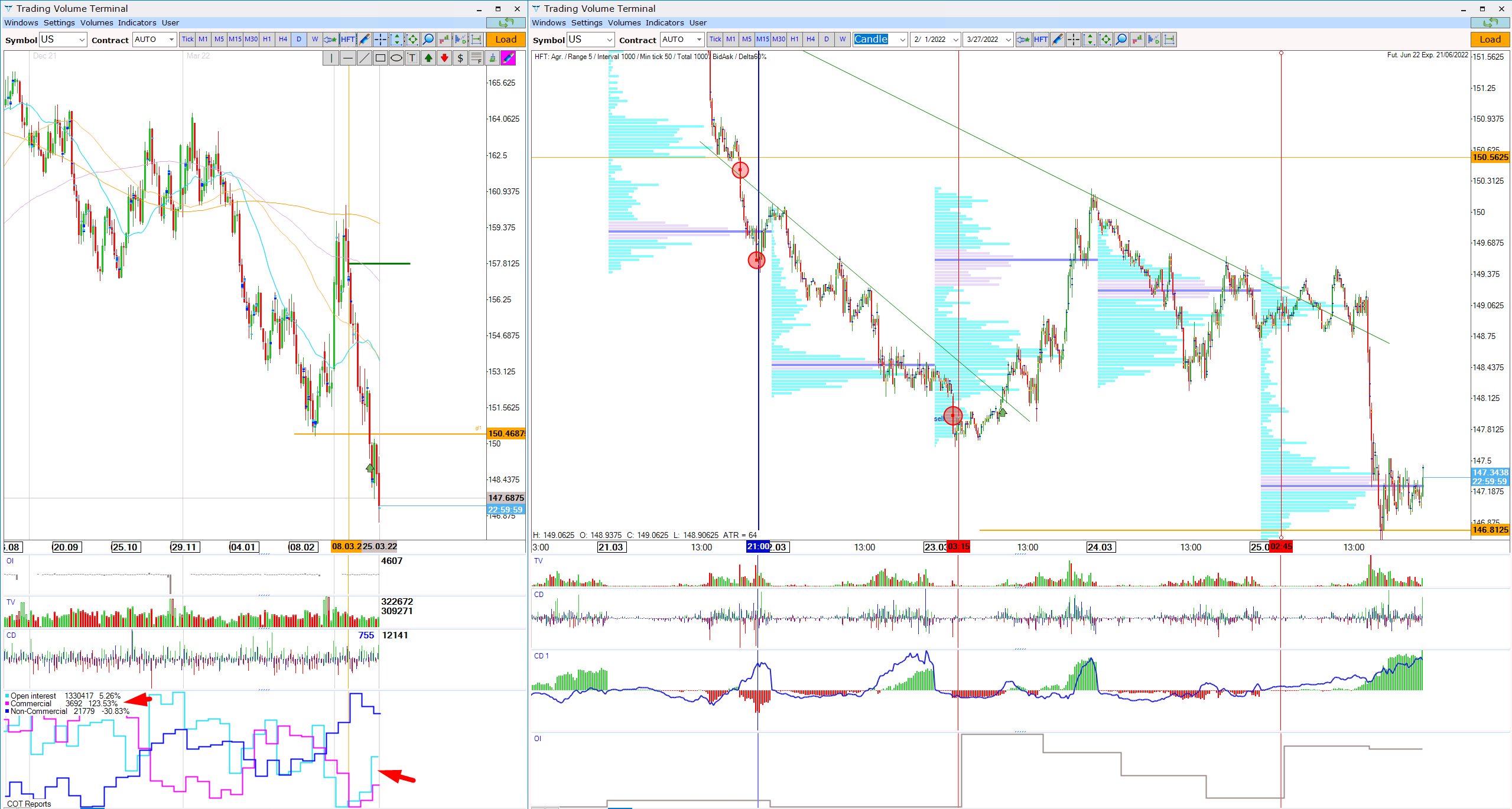 🔸 Coffee futures (KC) showed what we expected till ASK HFT volume appeared. On the previous week hedgers added longs, I think this week will also be an effort to return to the uptrend channel.




🔸 Gold (GC) went higher, but it seems to me that too many people are waiting for 2000, and this target will not be achieved soon. That's why I canceled a long priority for this week.




🔸 Despite everybody seeing a trend continuation in the Canadian dollar (6C), I think it can be over. And we will see a return back to 0,79 commercial level. We see CallBlocks on extremums and a very big amount of divergence between CD and CDQ.




🔸 Also I see Call Blocks on extremum in Natural gas (NG). As it happened after 2 Divergences of CD with price on rising OI, I am waiting for a shorting opportunity in this asset.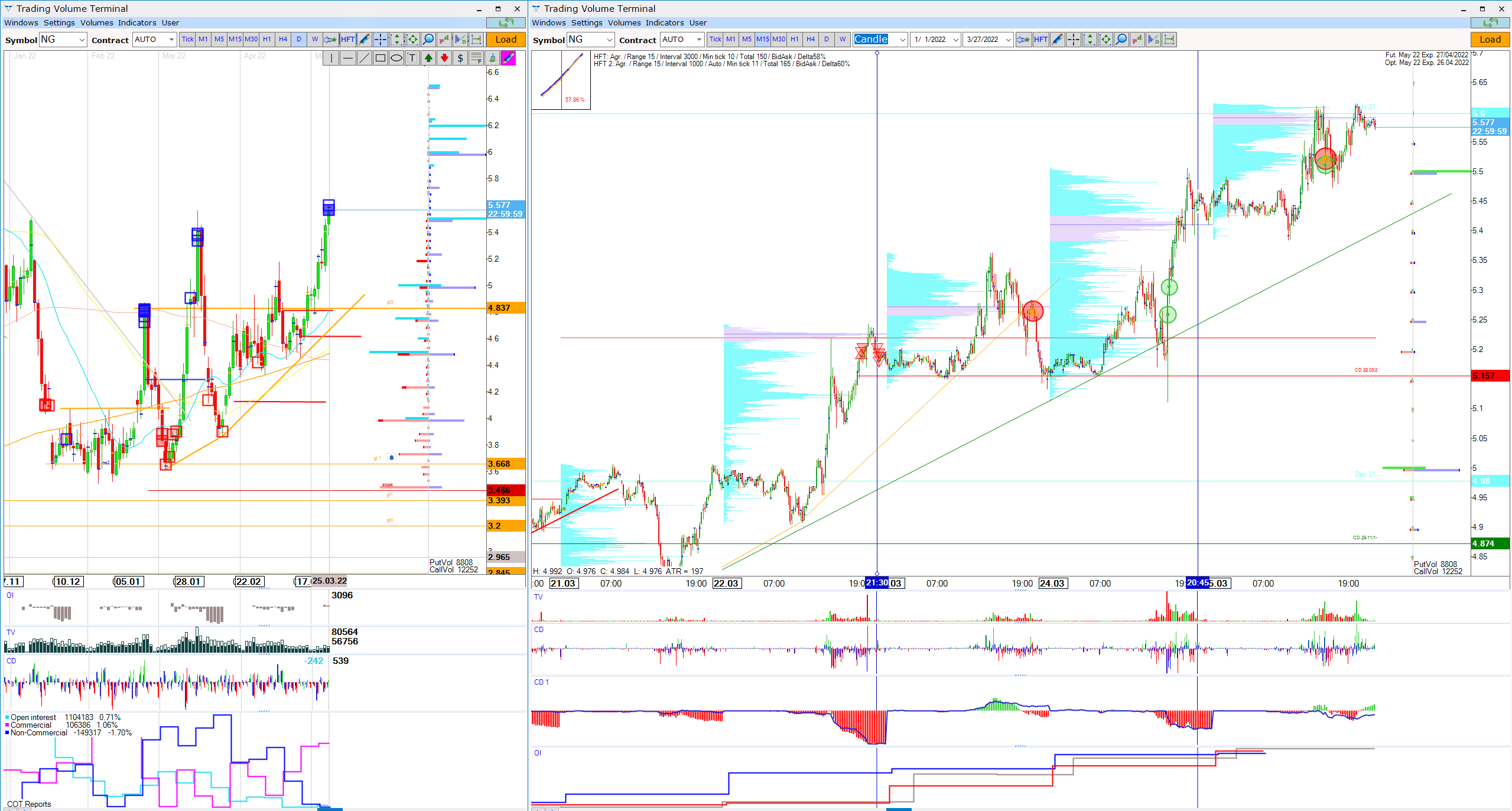 🔸 Previous week we saw a strong fall of VIX (fear index) with a breaking uptrend.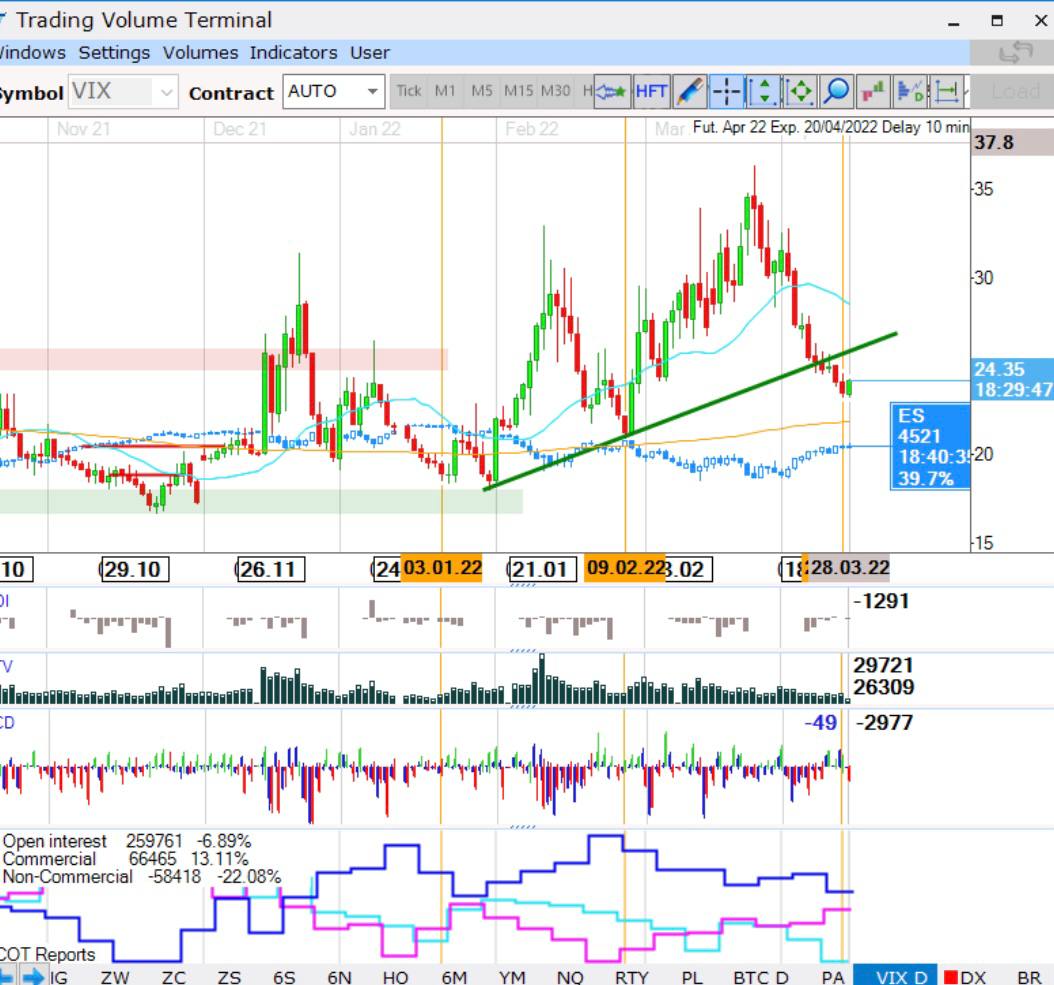 Be careful, I think that soon we will see falling in the broad market index!!! Hedge funds dramatically increased shorts. I put sell priority on S&P 500 (ES) for the next week.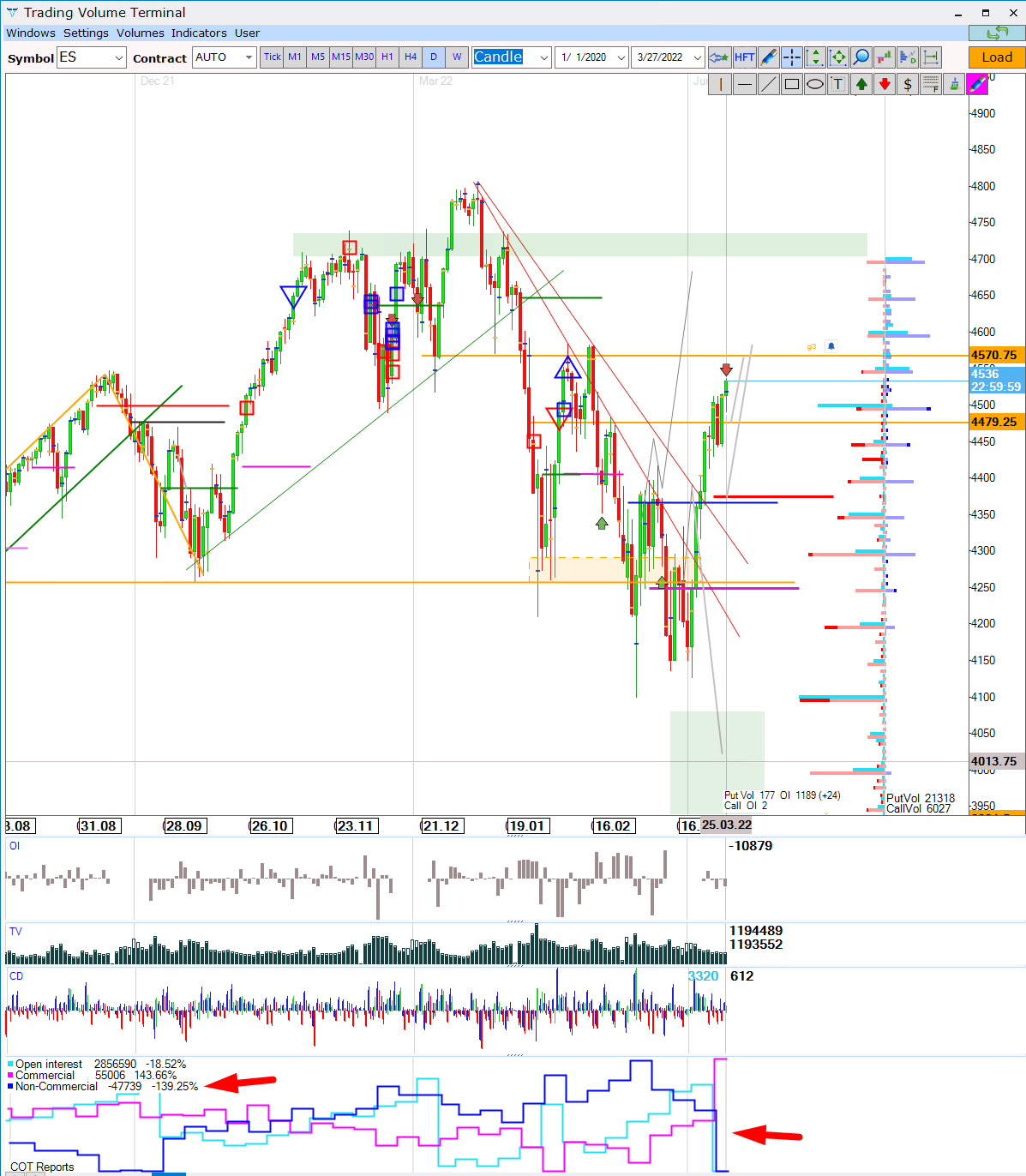 Thank you for being with us! Glory to Ukraine and its heroes!

Legend:

CD - cumulative delta
CDQ - cumulative delta which counts the amount of aggregated ticks (trades)
OI - open interest
CallBlocks/PutBlocks - large transactions that take place outside the order book
CL - commercial level - zone of the huge changings in positions according to the COT report.

(Previously published in TVT School)

Sincerely, Taras Sviatun
Team Trading Volume Terminal